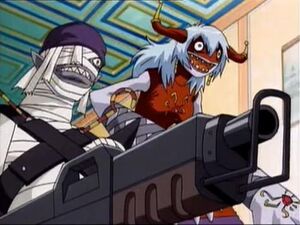 This page details the shipping of Mummymon and Archnemon from Digimon. Archnemon is known as Arukenimon in the dub.
-Mummymon has a huge crush on Archnemon throughout 02.
-Mummymon goes into a rage when Archnemon is killed.
Links and Galleries
Edit
Screen Caps
Community content is available under
CC-BY-SA
unless otherwise noted.